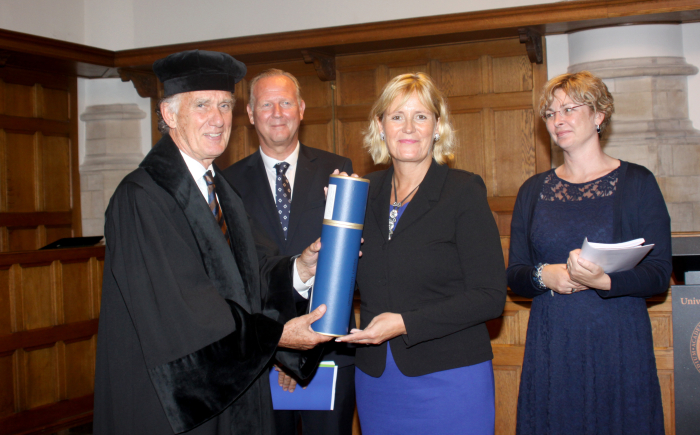 Aim & Conclusion
The central question of this dissertation was whether available methods and instruments can serve as a basis for the realization of an integrated patient-driven approach to targeted therapy-associated side effects.
The conclusion of Dr. Boers-Doets's thesis was that targeted therapy-associated side effects should be approached in an integrated, interdisciplinary team model of care and in a systematic fashion. The co-care model proposed in her thesis offers a framework for this approach in which the three findings in her thesis can be embedded:
The development of a combined three-part patient-reported assessment and grading instrument that maps the symptoms and signs of a side effect and their impact on health-related quality of life.
The generation of evidence-based targeted therapy-associated side effect treatment guidelines.
Establishing training programs for healthcare providers especially for those involved in clinical trials and those who work on a daily basis with patients on targeted therapies is indicated.
Her thesis was intended to provide an early view into a patient-driven approach to targeted anticancer therapy-associated side effects conceptual co-care model which is expected to have a future impact on improving the patients' quality of life, improving the outcome of the targeted anticancer therapy, and lower the costs of side effects treatment.